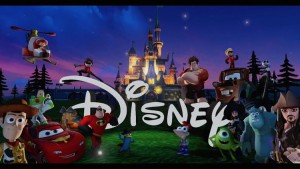 Walt Disney Co. saw its shares fall after the company failed to meet expectations on earnings for the third quarter. In its fiscal third quarter, revenue for the company totaled $13.1 billion, below analysts' estimates of $13.22 billion. The difference between the two numbers was mostly due to unfavorable exchange rates.
The company reported that quarterly profit increased 11 percent to reach $2.48 billion, or $1.45 a share. Analysts had expected $1.42 a share in profit for the quarter. After the earnings announcement, Disney's shares fell about 6.4 percent.
Walt Disney Studios was a major driver of the company's quarterly results. Operating income for the movie operation totaled $472 million, a 15 percent increase. Released last quarter, "The Avengers: Age of Ultron" brought in $1.4 billion in global ticket sales, helping increase Disney's profit for this quarter.
A surging consumer products division also contributed to Disney's results for the quarter. The division reported operating income of $348 million, a 27 percent increase from a year earlier. Most of the increase was attributed to sales of "Avengers," "Star Wars" and "Frozen" merchandise. Disney has acquired Pixar, Marvel and Lucasfilm in recent years, which has helped improve its results in movies and consumer products.
Disney's cable networks division posted a 7 percent increase in operating income, rising to $2.1 billion for the quarter. These networks include ESPN, Disney Channel and ABC Family. Payments from affiliates increased in the quarter, but advertising revenue was lower. Cable television may become less of a driver for Disney in the near term as more viewers are choosing to cut their cable and instead subscribe to some of the many streaming services now available.
Disney's broadcast television division reported a 15 percent decrease in operating income due to higher programming costs and lower ad revenue. Lower ratings in news and daytime programming contributed to the division's decline in income.