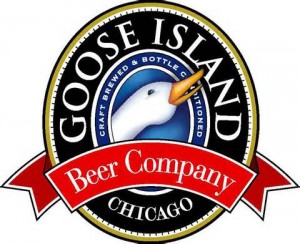 When the board at Anheuser-Busch InBev held its yearly meeting in the U.S. this year, it met in Chicago at a very small brewery.
The CEO Carlos Brito along with directors from the largest brewer in the world peeled as well as sliced oranges for barrels made for wine that were filled with beer in order to make farmhouse ale.
They did that because growth across the U.S. is not in brands that are mass produced, but in small labels such as Goose Island based in Chicago, which makes beer that is labor intensive such as Sofie ale, and was acquired in 2011 by AB InBev.
Four of the largest five beer brands in the U.S., including Bud Light and Budweiser owned by AB InBev, posted declines in volume last year.
In the United States, there currently are over 3,000 small crafter brewers, which are twice as many as five years ago, and the combined shipments of them have grown by double-digits for the past five years.
When taking into consideration what Americans like to eat and drink, the smaller brands are big.
From burgers to beer to yogurt, U.S. consumers in the past few years have shifted affections from the established brands that have dominated the industry for decades to the upstarts that can offer many more products that are inventive, greater cachet or a perception of being healthier and or more natural than those products made by the giant conglomerates.
The shifts have buffeted the beverage and food companies that had built businesses on massive production and national advertising.
McDonald's has seen its sales suffer because of the smaller chains that are fast growing such as Chipotle Mexican Grill as well as Five Guys Burgers.
At the same time, Chobani has taken a large chunk of the market share of yogurt from Danone's Dannon and General Mills' Yoplait.
With beer, many of today's consumers are interested in experimenting with bolder flavors. Mild lagers are being dropped for bitter ales, porters that have coffee flavor and stouts aged in barrels.
Budweiser has moved from being one of four beers on draft in a typical U.S. bar to one of more than a dozen.