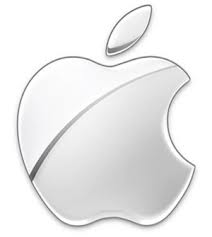 Apple has sold a record amount of iPhones during the past three months, but the stock in the company plummeted as investors had been expecting a much larger sales figure.
The tech giant based in Cupertino, California, sold 51 million of its iPhones during the last quarter of 2013, which was up from the 47.8 million sold during the same quarter one year ago.
However, analysts on Wall Street had expected nearly 57 million units to be sold, following the launch of the new iPhone 5S and 5C in China at the same time they were released in Europe and the United States for the first time.
However, China was not where the problem existed. Sales in China soared by 29%, even though Apple had not yet signed its deal to sell the iPhones to customers of China Mobile, the largest wireless carrier in the world.
The China Mobil deal's impact is expected to have a huge boost to the overall numbers at Apple in 2014. Sales in North America dropped by 1% compared to sales for 2012.
Tim Cook, the CEO at Apple said during a conference call that the company's longer cycle for upgrades was in part to blame for weaker sales in the U.S. He also said orders for the iPhone 5S had been stronger than the company had expected; therefore it took extra time for the company to have enough in inventory to meet sales demand.
Outlook for Apple also disappointed investors. The company announced it expected sales of $42 billion to $44 billion for the first quarter of 2014, which was lower than analysts' estimates of $46 billion.
Because of that, Apple shares dropped by over 8% in trading after hours on Monday and were down nearly 7% in early Tuesday trading.
One category important for Apple is mobile payments, especially with the addition of the fingerprint sensor for Touch ID on its iPhone 5S.
Cook did not confirm plans for any mobile payments but did say a large amount of commerce is going through the iOS platform and has been embraced by customers that use the Touch ID for purchasing content for iTunes and the App Store.