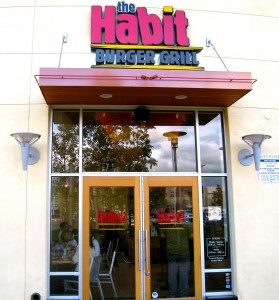 Habit Restaurants Inc saw its shares jump by more than double on their debut trading, underscoring the appetite growth amongst investors for shares of fast casual restaurant chains, which are becoming the choice of diners that are health conscious.
Restaurants like El Pollo Loco and Zoe's Kitchen, which also went public in 2014, have caught the imagination of the diner with fresh healthy ingredients and options such as gluten free and whole wheat foods.
This has sent investors that are growth hungry scouring for the next Chipotle Grill.
Including Habit, which is known for charburgers, five other restaurant operators have taken in $486 million in IPO's in the U.S. this year. That is in comparison to only $231 million that two restaurants raised in 2013.
All but one of the debutantes this year is labeled as fast casual.
Zoe's Kitchen shares, which were up 74% in April on their debut, have doubled since that time. Shares of El Pollo Loco are close to that mark as well.
Shares of Zoe are new trading at an incredible 351.3 times its forward earnings, and El Pollo is 48.9 times its forward earnings in comparison to McDonald's Corp, which trades at 15.9 times its forward earnings. Alexander's has filed for its initial public offering and it has been reported that Shake Shack picked banks to start work on its offering.
The demand by investors comes in handy for the fast casuals that are looking for expansion.
Habit, which is only present in four states in the United States as well as Zoe's plans to double the amount of restaurants over the upcoming four years.
Sales of fast casual restaurants located in the U.S. are projected to pass $50 billion by the beginning of 2018, from nearly $34.5 billion during 2013.
However, not all the casual operators have sustained the euphoria of their IPO debuts because of different issues that are specific to their own businesses.
Potbelly's stock is down 10% since its IPO in 2013. In May, Papa Murphy's debuted and since has lost 17% of its value.