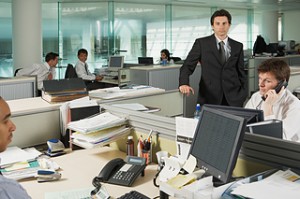 Private sector business added 176,000 new jobs to their payrolls during June said ADP, the payroll giant. June's increase followed a revised upward figure of 136,000 for May. Economists had predicted that just 95,000 new jobs would be added during June.
Job growth was best in the small to medium sized businesses, which contributed nearly 94% of all the new jobs. The best growth was in the sector of service, where over 16,000 new jobs were added. Following that were financial services, which added 11,000 jobs and manufacturing, which increased its payrolls by 4,000.
Following the report by ADP, stock futures were up. The Dow Jones futures were up 15 points on the news. Nasdaq composite figures were up over 3 points, while the S&P 500 increased by just a single point.
Figures from ADP come a day ahead of the report released by the government. Often times, the data released by ADP is used as a way to make last minute adjustments to forecasts, but is rarely a match to the report from the government. The government report is expected to have 90,000 new jobs that are nonfarm and an overall increase in the private sector of 100,000 payrolls.
The jobs market has been hit hard of late. Between December of last year and February over 250,000 per month were added, but over the past two months that figure dropped to just over 100,000 for each months. Last month the report was very grim with only 69,000 new jobs added, far less than was expected.