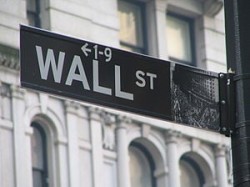 Icahn Enterprises Holdings L.P. disclosed that they own a 83.9% stake in Tropicana Entertainment (OTCMKTS:TPCA) in a Form 13D/A disclosure that was filed with the Securities and Exchange Commission on Monday, April 16th. The investor owns 19,984,418 shares of the stock valued at approximately $1,424,889,003. The reporting parties listed on the disclosure included Icahn Enterprises Holdings LP, Icahn Enterprises GP Inc, Beckton Corp, Carl C Icahn and American Entertainment Properties Corp. The filing is available through the SEC website at this hyperlink.
Shares of OTCMKTS:TPCA traded up $16.30 during trading on Monday, hitting $71.30. 13,861 shares of the company's stock traded hands, compared to its average volume of 7,667. Tropicana Entertainment has a 52 week low of $32.50 and a 52 week high of $71.50. The company has a debt-to-equity ratio of 0.15, a current ratio of 1.45 and a quick ratio of 1.40. The stock has a market capitalization of $1,310.90, a PE ratio of 20.30 and a beta of 0.70.
COPYRIGHT VIOLATION NOTICE: This piece of content was first posted by Zolmax and is owned by of Zolmax. If you are accessing this piece of content on another publication, it was illegally copied and reposted in violation of United States & international copyright & trademark law. The correct version of this piece of content can be viewed at https://zolmax.com/investing/tropicana-entertainment-tpca-stake-owned-by-icahn-enterprises-holdings-l-p/2109545.html.
About Tropicana Entertainment
Tropicana Entertainment Inc owns and operates casino and entertainment properties in the United States. It operates two casinos in Nevada; and one casino in each of Indiana, Louisiana, Mississippi, Missouri, and New Jersey, as well as a hotel, timeshare, and casino resort property located on the island of Aruba.
Receive News & Ratings for Tropicana Entertainment Daily - Enter your email address below to receive a concise daily summary of the latest news and analysts' ratings for Tropicana Entertainment and related companies with MarketBeat.com's FREE daily email newsletter.