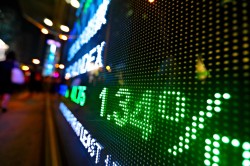 TD Securities reissued their buy rating on shares of Synthesis Energy Systems (AMEX:SES) in a research report sent to investors on Monday. The brokerage currently has a $10.00 price target on the specialty chemicals company's stock.
Synthesis Energy Systems has a twelve month low of $2.00 and a twelve month high of $10.24.
A hedge fund recently raised its stake in Synthesis Energy Systems stock. BlackRock Inc. boosted its position in Synthesis Energy Systems, Inc. (AMEX:SES) by 91.8% during the 2nd quarter, according to the company in its most recent disclosure with the Securities and Exchange Commission. The fund owned 51,094 shares of the specialty chemicals company's stock after purchasing an additional 24,454 shares during the period. BlackRock Inc. owned about 0.06% of Synthesis Energy Systems worth $168,000 as of its most recent SEC filing. Institutional investors own 28.62% of the company's stock.
About Synthesis Energy Systems
Synthesis Energy Systems, Inc is a clean energy company that develops, builds and owns clean energy projects. The Company owns gasification technology, which it utilizes to provide technology licenses and equipment to customers in the energy and chemical industries. The Company operates through segments, including SES China, Technology Licensing and Related Services, and Corporate.
See Also: Momentum Investing
Receive News & Ratings for Synthesis Energy Systems Daily - Enter your email address below to receive a concise daily summary of the latest news and analysts' ratings for Synthesis Energy Systems and related companies with MarketBeat.com's FREE daily email newsletter.