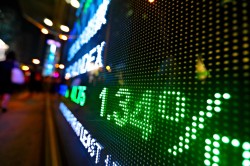 SPAR Group Inc (NASDAQ:SGRP) saw unusually-strong trading volume on Friday . Approximately 1,687,672 shares changed hands during trading, an increase of 3,136% from the previous session's volume of 52,147 shares.The stock last traded at $0.67 and had previously closed at $0.65.
The firm has a market capitalization of $12.64 million, a PE ratio of 12.24 and a beta of 0.76. The company has a current ratio of 1.33, a quick ratio of 1.33 and a debt-to-equity ratio of 0.13.
ILLEGAL ACTIVITY NOTICE: This news story was originally posted by Zolmax and is the property of of Zolmax. If you are viewing this news story on another publication, it was stolen and republished in violation of United States and international copyright laws. The correct version of this news story can be viewed at https://zolmax.com/investing/spar-group-sgrp-sees-unusually-high-trading-volume/2966119.html.
About SPAR Group (NASDAQ:SGRP)
SPAR Group, Inc, together with its subsidiaries, provides merchandising and marketing services worldwide. The company's syndicated services include product reordering and replenishment; ensuring its products for distribution; adding new products; implementing store planogram schematics; setting product category shelves; ensuring that product shelf tags are in place; checking for salability of the clients' products; placing new product and promotional items in prominent positions; and kiosk replenishment and maintenance services for retailers, manufacturers, and distributors.
Further Reading: How Do I Invest in Dividend Stocks
Receive News & Ratings for SPAR Group Daily - Enter your email address below to receive a concise daily summary of the latest news and analysts' ratings for SPAR Group and related companies with MarketBeat.com's FREE daily email newsletter.