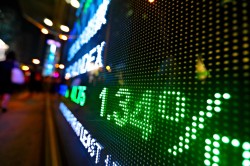 Roth Capital initiated coverage on shares of Mohawk Group (NYSE:MWK) in a research report released on Monday morning, The Fly reports. The brokerage issued a buy rating and a $9.00 price target on the stock.
Separately, Alliance Global Partners assumed coverage on shares of Mohawk Group in a research report on Monday. They issued a buy rating and a $15.00 price objective for the company.
Mohawk Group stock opened at $7.25 on Monday. Mohawk Group has a 52-week low of $6.11 and a 52-week high of $10.74.
Mohawk Group Company Profile
Mohawk Group Holdings, Inc operates as a technology-enabled consumer products company in the United States. It offers home and kitchen appliances; kitchenware; environmental appliances, such as dehumidifiers and air conditioners; beauty related products; and consumer electronics under the hOme, Vremi, Xtava, and RIF6 brands.
Further Reading: Recession

Receive News & Ratings for Mohawk Group Daily - Enter your email address below to receive a concise daily summary of the latest news and analysts' ratings for Mohawk Group and related companies with MarketBeat.com's FREE daily email newsletter.