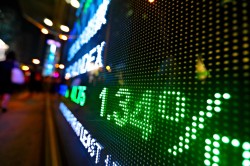 RiceBran Technologies (NASDAQ:RIBT) posted its quarterly earnings data on Thursday. The company reported ($0.10) earnings per share for the quarter, missing the Zacks' consensus estimate of ($0.09) by ($0.01), Fidelity Earnings reports. The company had revenue of $5.30 million during the quarter. RiceBran Technologies had a negative net margin of 52.99% and a negative return on equity of 39.12%.
NASDAQ RIBT traded down $0.10 on Friday, reaching $2.70. The company had a trading volume of 63,600 shares, compared to its average volume of 64,767. The business has a 50 day moving average of $2.70 and a two-hundred day moving average of $2.80. The company has a debt-to-equity ratio of 0.10, a quick ratio of 2.01 and a current ratio of 2.20. RiceBran Technologies has a fifty-two week low of $2.16 and a fifty-two week high of $3.87.
Separately, ValuEngine downgraded RiceBran Technologies from a "buy" rating to a "hold" rating in a report on Monday, October 21st.
In related news, Director Baruch Halpern sold 11,289 shares of the firm's stock in a transaction dated Tuesday, September 10th. The shares were sold at an average price of $2.65, for a total value of $29,915.85. Following the transaction, the director now owns 193,231 shares of the company's stock, valued at approximately $512,062.15. The sale was disclosed in a legal filing with the SEC, which is available through this hyperlink. Also, major shareholder Grain Co Continental purchased 17,535 shares of the company's stock in a transaction that occurred on Friday, August 23rd. The stock was acquired at an average cost of $2.69 per share, for a total transaction of $47,169.15. Following the transaction, the insider now owns 7,326,152 shares in the company, valued at approximately $19,707,348.88. The disclosure for this purchase can be found here. Insiders have bought a total of 79,962 shares of company stock worth $211,912 in the last three months. Insiders own 8.69% of the company's stock.
RiceBran Technologies Company Profile
RiceBran Technologies processes and markets healthy, natural, and nutrient dense products derived from raw rice bran. The company manufactures and distributes stabilized rice bran (SRB) in various granulations with other products and derivatives. It offers RiBalance, a rice bran nutritional package derived from further processing of SRB; RiSolubles, a nutritious carbohydrate and lipid rich fraction of RiBalance; RiFiber, a protein and fiber rich derivative of RiBalance; and protein and protein/fiber blends under the ProRyza brand.
Recommended Story: Percentage Gainers
Receive News & Ratings for RiceBran Technologies Daily - Enter your email address below to receive a concise daily summary of the latest news and analysts' ratings for RiceBran Technologies and related companies with MarketBeat.com's FREE daily email newsletter.