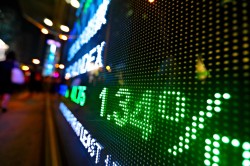 Northland Securities reaffirmed their buy rating on shares of Polarityte (NASDAQ:PTE) in a report issued on Monday. Northland Securities currently has a $50.00 price target on the stock.
"We are reiterating our OP rating. SkinTE™ is the only homologous autologous product that enables regeneration of full-thickness and fully functional skin. In our view, SkinTE™ is a transformational advance, positioned to emerge as the new standard of care for treating skin wounds. SkinTE™ is available to treat acute, chronic, and reconstructive skin wounds, with peak sales potential >$1B."," Northland Securities' analyst commented.
Several other brokerages also recently issued reports on PTE. ValuEngine downgraded shares of Polarityte from a buy rating to a hold rating in a research note on Tuesday, February 5th. Zacks Investment Research downgraded shares of Polarityte from a hold rating to a sell rating in a research note on Friday, February 1st. Cantor Fitzgerald reissued a buy rating and issued a $65.00 price objective on shares of Polarityte in a research note on Monday, January 14th. National Securities assumed coverage on shares of Polarityte in a research note on Monday, January 28th. They issued a sell rating and a $5.00 price objective for the company. Finally, Oppenheimer assumed coverage on shares of Polarityte in a research note on Tuesday, January 29th. They set an outperform rating and a $30.00 price target for the company. Two analysts have rated the stock with a sell rating, one has assigned a hold rating and four have issued a buy rating to the company. The stock currently has an average rating of Hold and a consensus target price of $37.50.
Shares of NASDAQ PTE opened at $13.05 on Monday. The company has a quick ratio of 13.76, a current ratio of 13.80 and a debt-to-equity ratio of 0.01. The stock has a market capitalization of $334.99 million, a price-to-earnings ratio of -2.69 and a beta of 1.51. Polarityte has a 1 year low of $11.54 and a 1 year high of $41.22.
Polarityte (NASDAQ:PTE) last announced its quarterly earnings data on Monday, January 14th. The company reported ($0.96) earnings per share (EPS) for the quarter, topping the Thomson Reuters' consensus estimate of ($1.02) by $0.06. The business had revenue of $1.13 million during the quarter, compared to the consensus estimate of $0.80 million. Polarityte had a negative net margin of 4,259.44% and a negative return on equity of 258.52%. On average, sell-side analysts predict that Polarityte will post -4.11 earnings per share for the current fiscal year.
Polarityte Company Profile
PolarityTE, Inc, a biotechnology and regenerative biomaterials company, focuses on discovering, designing, and developing a range of regenerative tissue products and biomaterials for the fields of medicine, biomedical engineering, and material sciences in the United States. The company operates in two segments, Regenerative Medicine and Contract Services.
Featured Story: Options Trading
Receive News & Ratings for Polarityte Daily - Enter your email address below to receive a concise daily summary of the latest news and analysts' ratings for Polarityte and related companies with MarketBeat.com's FREE daily email newsletter.