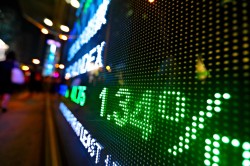 INDUSTRIA DE DI/ADR (OTCMKTS:IDEXY) – Stock analysts at Jefferies Financial Group issued their Q4 2019 earnings per share (EPS) estimates for shares of INDUSTRIA DE DI/ADR in a research report issued on Tuesday, February 19th. Jefferies Financial Group analyst J. Grzinic forecasts that the company will post earnings of $0.17 per share for the quarter.
Separately, Zacks Investment Research upgraded shares of INDUSTRIA DE DI/ADR from a "sell" rating to a "hold" rating in a research report on Tuesday, January 15th.
Shares of INDUSTRIA DE DI/ADR stock opened at $14.37 on Thursday. The stock has a market cap of $91.04 billion, a P/E ratio of 23.18, a PEG ratio of 1.93 and a beta of 0.97. INDUSTRIA DE DI/ADR has a 12-month low of $12.22 and a 12-month high of $17.80.
About INDUSTRIA DE DI/ADR
Industria de Diseño Textil, SA engages in the retail and online distribution of clothing, footwear, accessories, and household textile products through various commercial concepts. Its retail concepts include Zara, Pull & Bear, Massimo Dutti, Bershka, Stradivarius, Oysho, Zara Home, and Uterqüe. The company operates 7,475 stores in 96 markets; and online stores in 49 markets.
Further Reading: Tariff
Receive News & Ratings for INDUSTRIA DE DI/ADR Daily - Enter your email address below to receive a concise daily summary of the latest news and analysts' ratings for INDUSTRIA DE DI/ADR and related companies with MarketBeat.com's FREE daily email newsletter.