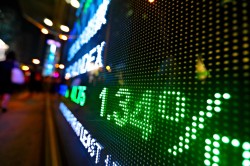 IMAC's (NASDAQ:IMAC) lock-up period will expire on Monday, August 12th. IMAC had issued 850,000 shares in its IPO on February 13th. The total size of the offering was $4,360,500 based on an initial share price of $5.13. Shares of the company owned by company insiders and major shareholders will be eligible for trade following the end of the lock-up period.
Shares of IMAC stock opened at $3.93 on Friday. The company has a quick ratio of 0.64, a current ratio of 0.64 and a debt-to-equity ratio of 0.52. The business's 50-day moving average is $3.90. IMAC has a 52 week low of $2.60 and a 52 week high of $7.20.
IMAC (NASDAQ:IMAC) last announced its earnings results on Wednesday, May 15th. The company reported ($0.27) EPS for the quarter. The company had revenue of $2.77 million for the quarter.
About IMAC
IMAC Holdings, Inc operates a chain of integrated medicine and chiropractic regeneration centers. The company's outpatient clinics provide regenerative, orthopedic, and minimally invasive procedures and therapies to patients with back pain, knee pain, joint pain, ligament and tendon damage, and other related soft tissue conditions.
Read More: What is a short straddle?
Receive News & Ratings for IMAC Daily - Enter your email address below to receive a concise daily summary of the latest news and analysts' ratings for IMAC and related companies with MarketBeat.com's FREE daily email newsletter.