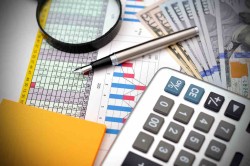 Asos (OTCMKTS:ASOMF) was upgraded by analysts at HSBC from a "hold" rating to a "buy" rating in a research report issued on Monday.
Separately, Deutsche Bank raised Asos from a "hold" rating to a "buy" rating in a research report on Tuesday, January 2nd. Two equities research analysts have rated the stock with a sell rating and three have issued a buy rating to the company. The stock presently has an average rating of "Hold".
Shares of OTCMKTS ASOMF traded down $1.07 during trading hours on Monday, hitting $103.00. 300 shares of the company's stock were exchanged, compared to its average volume of 250. Asos has a 1-year low of $103.00 and a 1-year high of $104.07.
ILLEGAL ACTIVITY NOTICE: This report was first posted by Zolmax and is the property of of Zolmax. If you are reading this report on another domain, it was stolen and republished in violation of international copyright law. The original version of this report can be read at https://zolmax.com/investing/asos-asomf-lifted-to-buy-at-hsbc/2109539.html.
Receive News & Ratings for Asos Daily - Enter your email address below to receive a concise daily summary of the latest news and analysts' ratings for Asos and related companies with MarketBeat.com's FREE daily email newsletter.