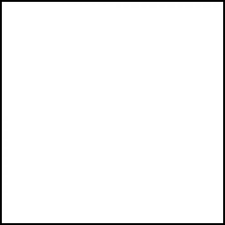 Acadian Asset Management LLC cut its position in shares of United Maritime Co. (NASDAQ:USEA – Free Report) by 48.3% in the second quarter, according to the company in its most recent disclosure with the Securities and Exchange Commission (SEC). The institutional investor owned 39,163 shares of the company's stock after selling 36,601 shares during the quarter. Acadian Asset Management LLC's holdings in United Maritime were worth $104,000 at the end of the most recent quarter.
Several other institutional investors and hedge funds have also modified their holdings of USEA. Cambridge Investment Research Advisors Inc. acquired a new position in United Maritime in the 2nd quarter valued at $95,000. Renaissance Technologies LLC acquired a new stake in shares of United Maritime during the fourth quarter worth $145,000. Finally, First Trust Direct Indexing L.P. purchased a new stake in shares of United Maritime in the second quarter valued at $42,000. Hedge funds and other institutional investors own 1.17% of the company's stock.
United Maritime Stock Performance
NASDAQ USEA opened at 2.35 on Tuesday. The business's 50-day moving average price is 2.34 and its 200 day moving average price is 2.53. The company has a current ratio of 0.57, a quick ratio of 0.55 and a debt-to-equity ratio of 0.57. United Maritime Co. has a twelve month low of 2.01 and a twelve month high of 4.69. The company has a market capitalization of $20.90 million, a PE ratio of 0.68 and a beta of 0.46.
United Maritime Announces Dividend
The business also recently disclosed a quarterly dividend, which will be paid on Wednesday, January 10th. Stockholders of record on Friday, December 22nd will be issued a dividend of $0.075 per share. The ex-dividend date is Thursday, December 21st. This represents a $0.30 annualized dividend and a dividend yield of 12.77%. United Maritime's payout ratio is currently 8.70%.
United Maritime Company Profile
United Maritime Corporation, a shipping company, specializing in seaborne transportation services worldwide. It operates a fleet of one LR2 tanker vessel, three Capesize dry bulk vessels, one Kamsarmax dry bulk vessel, and one Panamax dry bulk vessel with an aggregate cargo-carrying capacity of approximately 795,812 dwt.
Recommended Stories
Want to see what other hedge funds are holding USEA? Visit HoldingsChannel.com to get the latest 13F filings and insider trades for United Maritime Co. (NASDAQ:USEA – Free Report).
Receive News & Ratings for United Maritime Daily - Enter your email address below to receive a concise daily summary of the latest news and analysts' ratings for United Maritime and related companies with MarketBeat.com's FREE daily email newsletter.