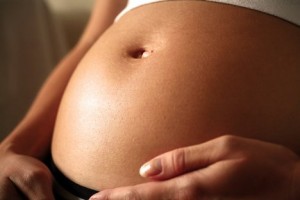 It has been well documented that some women, after having a child, suffer from depression. However, what was less known until now is how many women suffer from postpartum depression.
A study that was the largest of its kind to date showed that up to one out of every 7 mothers suffers from some form of postpartum depression. The study, which was published this week, found that amongst women that were tracked for a full year after giving birth, close to 22% at some point were depressed.
The study recommended that all women who are pregnant and mothers of newborns be screened to see if they have depression. Nearly 10,000 women who had given birth at a Pittsburgh hospital were requested to participate in a telephone interview between four and six weeks after their baby had been born.
Fourteen percent of the mothers had an increased risk of developing postpartum depression. That figure was consistent with a number of other studies that had been performed prior to this one. However, this study also had home visits that revealed in a number of cases that there existed very serious symptoms.
Researchers discovered that 20% of the women had suicidal thoughts and some of the patients with symptoms that were very severe had already decided to kill themselves.
Researchers urged the screening to be done, as it helps to diagnose the problems making treatment start much sooner.
Medical experts are uncertain why one woman is more vulnerable than another, but they say genetics likely has a role as well as hormonal fluctuations that take place during pregnancy. Sleep deprivation that usually occurs when the child is first born could also play a role said researchers.