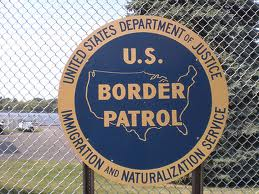 A pickup crashed into a group of trees on a remote stretch of Texas highway early Monday morning killing 14 of the 23 people onboard. Authorities said at least 23 people were in the pickup when it crashed, with the number possibly being more if others were able to leave the scene before authorities arrived.
Two children were among those killed. Authorities believe the passengers were from Mexico, Guatemala and Honduras. Officials from Immigration services were trying to determine if the people were in the country illegally. All nine who are known to have survived are in a hospital and have not yet been interviewed by law enforcement.
Some of those hospitalized were in critical and serious condition. Authorities said the number of passengers in the truck at the time of the crash made the tragedy that much worse. The cause of the crash is still unknown, but it might have been due to tire failure. The driver of the vehicle was among those killed in the accident.
The highway where the crash occurred connects the U.S. and Mexico border with the city of Houston and immigration officials said the highway acts as a corridor for the transportation of illegal immigrants as well as illegal drugs. Houston has long been a hub of large proportion for migrants that seek to spread out across the nation. Vehicles packed with people are commonplace along the highway said officials.
Often times thousands of dollars are paid by migrants to be smuggled into the country. Authorities said 11 of the dead, including two young girls, died when the pickup impacted the trees, the other three died at a local hospital.