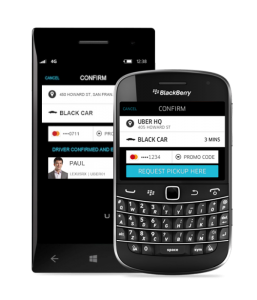 Over 30 taxi companies in Maryland filed suit against Uber the ride sharing company that is growing in popularity. The suit was filed on Thursday and alleges violations of anti-trust laws and demands damages of an unspecified amount for upending the cab industry in the state.
The suit joins a series of legal actions against Uber as the traditional taxi companies and regulators around the country collided with the consumer friendly and cheaper group of drivers.
Led by the state's five major cab companies as well as their drivers the suit contends that Uber's model of surge prices is the same as price fixing, that its refusal to follow the traditional regulations of taxis created an unlevel marketplace and the company, taken together, interfered with the relationships of cab drivers and their clients.
Taylor Bennett a spokesperson with Uber said in an email the company would not comment on ongoing litigation that has not been reviewed.
However, he did say that Uber would vigorously defend the rights that riders have to enjoy choice and competition, and drivers to build upon their own businesses.
Cab companies in Maryland already have attempted to thwart the business model of Uber in other ways, such as filing injunctions with the regulatory commission in the state and lobbying against a law in the city of Annapolis that would create a new set of rules pertaining to Uber, operating in the city.
Uber threatened to exit Maryland completely if they were to be regulated like another taxi company. However, thus far they have remained while the final resolution is still pending.
In June, Uber opened another service area around Annapolis.
The company links drivers who are willing with riders through an app on smartphones and sets the prices based upon the demand.
The app is able to handle all the transactions and the drivers who pick riders up through the Uber app do not necessarily have to meet the entire often costly requirements that state law sets out for licensed taxi drivers.