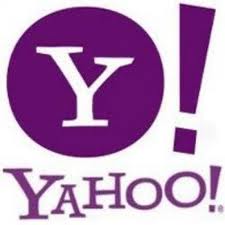 Yahoo's quarterly financial report shows that revenue and net income have stalled at last year's levels.  Yahoo's revenue from online display ads rose just 2% in the second quarter compared with a year ago, and it continues to lose market share.
With 700 million users, Yahoo draws one of the largest audiences on the Web, but some advertisers have been looking elsewhere.  Advertisers have come under financial pressures, prompting many to buy ads cheaply and quickly through auction-based sales and ad networks.
Over the past few years, advertising technology has grown more sophisticated.  Some of Yahoo's advertisers are experimenting with new advertising platforms, such as Facebook.
Yahoo's new chief executive Marissa Mayer faces a number of challenges.  Analysts and shareholders are eager to see whether Ms. Mayer can lure back advertisers and reinvigorate the brand.
She must also attempt to improve morale at a company has seen high executive turnover, constant cost-cutting initiatives, and mass layoffs.  Yahoo has had four chief executives in the last five years, plus two interim chiefs.
David Hallerman, a principal analyst at eMarketer, said "Bringing in Marissa Mayer gets people's attention.  The sheer attention that they are getting because of hiring her will be helpful for a while.  But it will only carry them so far."
Yahoo has had a difficult time trying to define what the company actually does.  David Cohen, the chief media officer at Universal McCann, said, "The age-old question with Yahoo has been: Is it technology first or is it media or content first?"
Yahoo has been focused on content, announcing several prominent deals with ABC News, including a new weekly Web video show called "Katie's Take" starring Katie Couric.  Yahoo's coverage of sports, finance, the presidential campaign, and the coming Summer Olympics has also been highlighted.
Yahoo Sports, Yahoo Finance, and Flickr, the photo site, have been deemed the most popular destinations in their respective categories.  Yahoo's e-mail service is used by more people than any other service.
Yahoo formed a partnership with Microsoft and AOL last year to challenge Google's ad dominance.  The partnership included a deal to sell advertising for one another.
In another strategic move, Yahoo bought the online advertising company Interclick in January.  Interclick allows marketers to tailor ads to specific demographics.