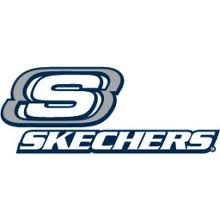 Skechers has agreed to pay $40 million to settle complaints about its toning shoes.  Federal regulators brought allegations that the company deceived consumers with claims that some of its sneakers could deliver toned legs, better buttocks and a slimmer body "without setting a foot in a gym."  The shoes in question include the Shape-Ups, Resistance Runner, Toners, and Tone-Ups lines, endorsed by celebrities like Kim Kardashian and Brooke Burke.
The Federal Trade Commission said that Skechers advertisements had particularly overreached by claiming that the shoes could help people shed pounds.  The advertisements also promised that the Skechers toning shoes would give wearers great legs and abdominal muscles, but those claims appeared to be unfounded and not supported by medical research.
David Vladeck, director of the F.T.C's Bureau of Consumer Protection, said, "Skechers' unfounded claims went beyond stronger and more toned muscles.  The F.T.C.'s message, for Skechers and other national advertisers, is to shape up your substantiation or tone down your claims." Many of the customers that purchased the toning shoes will be able to get their money back.  The shoes retailed for $60 to $100 a pair.
Skechers released a statement saying that the company stood by its products and denying that false claims were made.  The company also suggested that the settlement was a business decision, helping the company avoid costly battles in court.  David Weinberg, Skechers' chief financial officer, said, "While we vigorously deny the allegations made in these legal proceedings and looked forward to vindicating these claims in court, Skechers could not ignore the exorbitant cost and endless distraction of several years spent defending multiple lawsuits in multiple courts across the country."
The announcement of the settlement indicates that more trouble may be ahead for the once-flourishing industry now struggling with sales that are plummeting.  Skechers is not the only maker of toning shoes that the Federal Trade Commission has forced to reimburse consumers after making implausible claims.   After allegations of making false claims about its EasyTone line of sneakers, Reebok agreed to pay $25 million in consumer refunds.  A F.T.C. spokeswoman declined to say whether the commission would be pursuing legal action against other manufacturers of toning shoes, like Fila and New Balance.
With sales jumping to $1.1 billion in 2010, up from $50 million in 2008, toning shoes were once the most rapidly growing segment of the athletic shoe market. Sales dropped by 50%, to $550 million, in 2011.  The largest share of the market was held by Skechers, totaling 49% at its highest level.