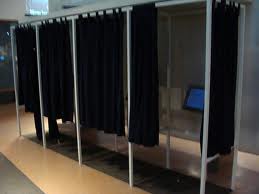 A recently released poll shows that President Barack Obama holds a strong lead in Pennsylvania one of the key battleground states. The poll said that Obama's lead over Mitt Romney the presumptive Republican presidential nominee was 51% to 42% amongst registered voters in the state.
With female voters, Obama holds the edge over Romney 55% to 39%. Among male voters, Obama is in front narrowly 47% to 46%. Obama also holds a 47% to 43% lead over the state's independent voters.
Obama also holds an approval rating that is positive with a 53% favorable rate to 47% unfavorable. Of those in favor Obama, 33% said they were very favorable while 20% were somewhat favorable.
On the unfavorable side, 36% are strongly unfavorable of Obama and 11% are somewhat unfavorable. With independent voters, Obama's favorable rating is 52% and unfavorable is 45%.
Romney however does not have the approval rating that Obama does. His rating is 50% unfavorable overall and 43% favorable. Among the independent voters, Romney is 49% unfavorable and 40% favorable.
Of those surveyed, 57% said they expected President Obama to win in Pennsylvania in the November election. Only 29% felt that Romney would come out on top in Pennsylvania.
The results of the poll suggest the race might tighten. Obama's job performance received an approval rating of 53% with 45% disapproving. With independents, the rating for approval was 50% with disapproving being 47%.
Most voters continue to worry over jobs, with 12% saying the economy's current state was an A or B, while 35% rated it a C, 30% a D and over 21% gave the economy an F rating.