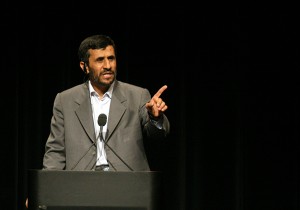 The United States and its European partner the European Union will be adding more sanctions against Iran to make it tougher for the country. The goal of the new sanctions is punishing Iran for their current nuclear program that is on the path to creating a nuclear weapon. The new sanctions also are an attempt to help restrain the country of Israel from attacking Iran with his military.
The new moves by Western allies have become more urgent after Prime Minister Benjamin Netanyahu form Israel set a definite red line against Iran's nuclear drive to make a weapon. President Barack Obama spoke to Netanyahu on Friday and that meeting reassured some diplomats that Israel and the U.S. were closer in agreement at present about Iran and its nuclear program. Nevertheless, both highlighted an uncertainty that continues over whether Israel would take unilateral military action.
The first set of new sanctions will come from the European Union, as part of the international campaign to put more pressure on the government of Iran to halt is enrichment program for uranium. This was caused because negotiations with the Islamic State have become more frustrating of late.
Iran's economy has been hit hard by the sanctions, particularly because of the action taken against the country's largest industry, oil. The rial currency in Iran fell to its lowest point against the U.S. dollar over the weekend. Since the beginning of 2012, the currency has lost 60% of its value, while the price of food during the same time has increased by more than 50%.