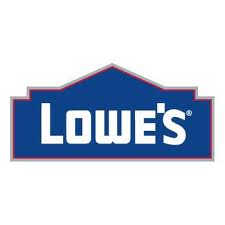 Lowe's $1.8 billion takeover offer was rejected by Rona, a Canadian rival.  Rona said that it was approached by Lowe's with a "non binding" offer to pay 14.50 cents a share for the company.  Rona said that it formally rejected the offer.  Lowe's indicated that it would move forward with its hostile bid two days later.
Michelle Laberge, a spokeswoman for Rona, did not directly explain why the company waited for several weeks to announce that it was a takeover target.  She did say that the company's board immediately formed a special committee and hired outside advisers to assist in evaluating the bid.
Rona has its headquarters in the province of Quebec.  Several American retailers are looking to Canada for growth.  Canada's economy and housing market is comparatively healthy, making it an attractive area for expansion.
The province of Quebec said that it would try to prevent any takeover by Lowe's.  Raymond Bachand, Quebec's finance minister, said that a Lowe's deal "does not appear to be in the interest of Quebec or Canada."  And that the province was considering several options, including the creation of a fund "to defend the interests of Quebec."
The American home improvement chain said it would continue to pursue a deal for the company.  William D. Robinson, the head of international operations and development at Lowe's, said in an interview that the company was disappointed that Rona's board had rejected the "friendly and collaborative" approach because "We believe we have a very compelling rationale for this takeover."  Mr. Robinson declined to comment on the government's reaction.
The acquisition would allow Lowe's to adapt more easily to the Canadian market, although Rona's small stores and wholesale distribution do not match Lowe's traditional business model.  Lowe's entered the Canadian market in 2007 and currently has around 31 big-box stores.  By contrast, Rona has around 1,500 retail locations of various sizes, including franchises and affiliated stores, and operates about 840 stores under its own name.  Lowe's had the support of about 15% of Rona's shareholders, according to Mr. Robinson.