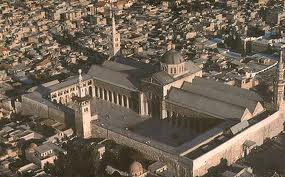 The National Security building in the capital of Syria was struck Wednesday by a massive bomb. Killed in the blast was the brother-in-law of President al Assad and the country's defense minister. The bombing was the worst to hit the regime in Syria since last year's uprising began.
State TV said the bomb blast took place during a session of Cabinet ministers and security officials. Four consecutive days of clashed between the government's troops and the rebels have made tensions very high. Dawoud Rijha, the Defense minister and a former general in the army was the highest government official killed today and since the rebellion started. Assef Shawkat was a deputy in the ministry of defense and married to the older sister of Assad, Bushra. He was once a feared individual when he ran the army's intelligence sector.
Among the wounded was Mohammed Shaar the Interior Minister who was listed in stable condition said state TV. The al-Shami hospital located nearby was surrounded by member of the Republican Guard. Some of the injured officials were there being treated said witnesses.
The family of Assad has ruled the country for over 40 years and in the process created an impenetrable and ironclad regime. The attack on Wednesday was a heavy strike to Assad's inner circle. Even though it was unclear who perpetrated the attack, it could signal a change in the conflict of 16 months as violence becomes more and more chaotic.
With this latest attack, it might suggest that al-Qaeda or another extremist group is now joining the rebellion.