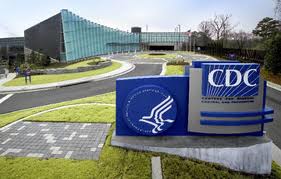 The Centers for Disease Control have toughened the standard by what is lead poisoning for children. This is the first time the standard has been reduced in over 20 years.
The CDC, in an internet post announced its change, which followed January recommendations by a panel of advisers. The decisions impact was unclear because they noted it did not have sufficient funds to for additional testing or to locate and then decontaminate sites with too much lead.
The CDC said that fiscal year 2012 funding had been greatly reduced compared to the previous fiscal year and because of that, funds were not available in local or state lead prevention programs. In a number of instances, the reductions have limited the ability of the CDC to implement a number of the recommendations.
The tougher standards now define lead poisoning as five micrograms of lead in a deciliter of blood. Prior to the changes, the standard was set at ten micrograms for those younger than six years of age. Often times, lead poisoning has been associated with older urban areas. Place where dust during new renovations of older homes or buildings or lead paint chips could be ingested by children. Since 1978, lead in paint has been stopped.
Lead is very harmful to youngsters who are still in the development stage. High levels of the element can cause a child to fall into a coma and smaller quantities can cause lower IQs in children. It is estimated that as many as 255,000 young children have levels of the element in their system that are considered high. However, that figure is hard to confirm since many children may go undiagnosed. CDC officials said the new standard might cause the number of high-level children to increase to over 450,000.