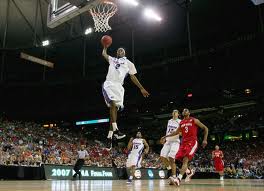 Kentucky is back in the Elite Eight. The Wildcats withstood a tough game from the Indiana Hoosiers to advance 102-90. They will play for the South Region title on Sunday against the Baylor Bears who were victorious last night against Xavier 75-70.
The Wildcats have only one goal in their mind. The NCAA national championship is all that matters. Coach John Calipari is aware that all Wildcats supporters and many NCAA fans in general expect a national championship. To their faithful anything less than a national championship by the Wildcats would be a disappointment in the Bluegrass state.
Kentucky improved their record to 35-2 and enjoyed the game against the Hoosiers. The game was up-tempo the entire night and much higher scoring than what both teams averaged the entire season. It was the highest scoring game for the Wildcats since the season opener against Marist when they won 108-58.
Kentucky was led by Michael Kidd-Gilchrist who had 24 points. Teammate Doron Lamb added 21 and three others were in double figures. The victory avenged one of the two defeats Kentucky suffered all season. Indiana beat the Wildcats 73-72 on December 10 on a last second shot by Christian Watford.
Kentucky star Anthony Davis had an off night after he quickly picked up two fouls. He only scored nine points, but pulled down 12 rebounds. Kentucky is so deep that even one of the best players in the country, Davis, can have an off night and the team still wins their Sweet 16 game.