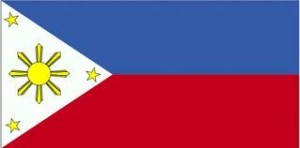 A small plane carrying the Secretary of the Interior from the Philippines Jesse Robredo crashed on Saturday into the ocean while it was attempting to make an emergency landing. Authorities said one person had been rescued but the Secretary and the plane's two pilots were still missing.
Manuel Roxas, the Secretary of Transportation for the country told reporters that the plane took off out of Cebu City headed for Naga city the hometown of Robredo in the southern region of the Philippines. Shortly thereafter, the pilot informed Masbate airport that he would be making an emergency landing. The plane could not reach the airport and crashed into the water. One person said to be one of Rebredo's aides, jump out and had been rescued.
Robredo is one of the closest members of the cabinet to President Benigno Aquino III and participated in his campaign to be elected in 2010. Robredo is the head of the National Police and local law enforcement officials.
Rico Puno an undersecretary of the Interior said he had attended a meeting with Robredo in Cebu and then Robredo had flown to Naga. On the way, the aide had called Puno saying the plane had trouble with an engine and they were in need of help.
A spokesman for the government asked the public to join with the president and the rest of the Cabinet to pray for a successful rescue of Robredo. The country's coast guard said the small aircraft had crashed into the water about a half a mile from land.
Rescue personnel were searching in the water off the coast of the Philippines about 235 miles to the south of Manila.