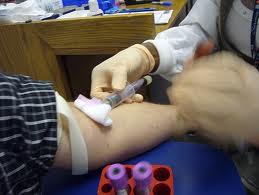 The blood type individuals have might determine their risk of developing heart disease. A new study suggests that type O blood has some protective qualities against having a stroke or heart attack. The analysis also indicates that having the less common type AB appears to increase the risk of stroke and heart attack.
Risk for heart attack or strokes typically take into account the measurable factors like the blood pressure of a person, their weight and cholesterol. However, the type of blood may also be important, says Lu Qi, a PhD. from the Harvard Medical School.
Qi says that the blood type of a person cannot be changed, but the information can be used to help make a determination of the risk for a patient of developing heart disease and how to correctly treat them.
Type O blood is the most common type in the U.S. Close to 45% of all whites, 51% of all African Americans, 40% of all Asians and 57% of all Hispanics in the United States have type O blood.
It is much rarer to have type AB blood. Only approximately 4% off all white and African Americans, 7% of all Asians and 2% of all Hispanics have the type.
In the new findings, the researchers combined previous findings taken from two large studies that had close to 90,000 adults and last for close 20 years. The analysis found that compared to individuals that have blood type O: those with AB were nearly 23% more apt to develop a form of heart disease, type A individuals were 5% more likely and type B 11% more likely.