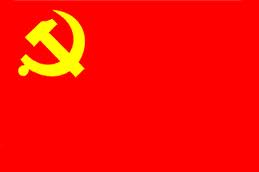 The wife of Bo Xilai, the disgraced politician in China, lured a businessman from Great Britain to a Chongqing hotel in the southwestern part of China. After getting the businessman drunk, she poisoned him, testimony revealed on Thursday in a high-profile murder trial in China.
Gu Kaiai and one of her household aides are being tried in a very secretive trial. The two have been accused of killing Neil Heywood, an associate of the family. The trial lasted for less than a full day in Hefei a city in eastern China.
The murder charges were not contested by the two defendants, and it is all but assured the verdict will be guilty and might carry a sentence of death. The secretive court proceedings are a way for the government to resolve one of the messiest scandals to hit the Communist leadership in over 20 years.
Prior to the scandal, Xilai was one of the most charismatic and powerful politicians in China. However, he was ousted when the news about Heywood's death was released. Political experts believe the party's objective is to maintain the focus towards the murder case and not on the allegations that have swirled regarding corruption that would further taint the image of the regime.
No international media were allowed inside the courtroom, so the details of the trial were provided following the trial by the deputy director of the court Tang Yigan. He explained that prosecutors said in court that Gu sent Zhang Xiaojun, her aide, to accompany the British businessman back to Chongqing from Beijing. Her husband at the time was the boss of the Communist Party in Chongqing.
Heywood and Gu were in business together but had a falling out over economic interests.